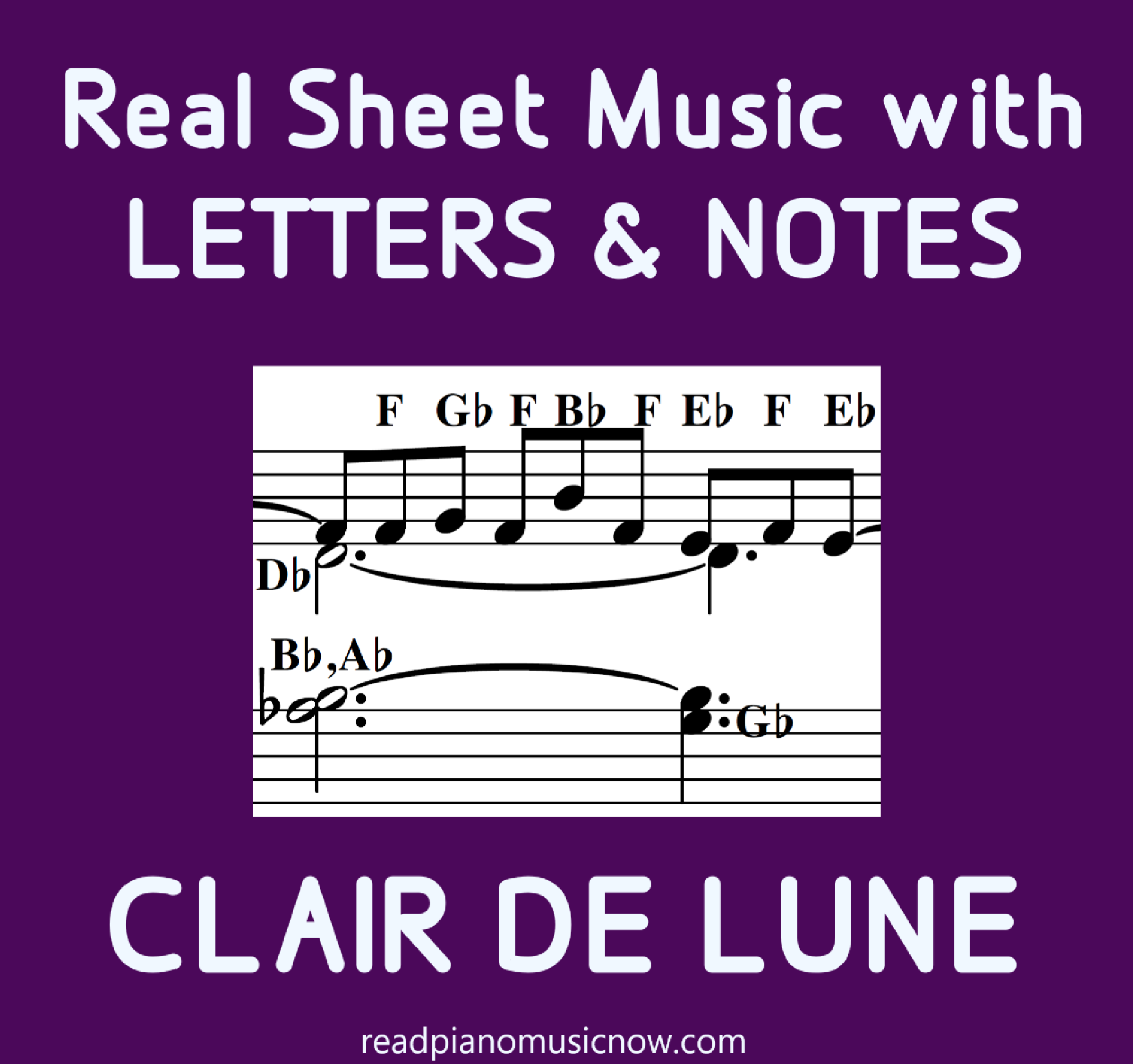 Hello from Kent!
Today, I'm very pleased to announce the Complete 'Clair de Lune' by Claude Debussy:  Exclusive, professionally compiled and engraved sheet music for piano, with letter note-names provided for each note.
The product link above has all the important details about this sheet music, available now for PDF download.
In a nutshell, this is the complete Clair de Lune by Claude Debussy (the third of four movements from a larger piece, called Suite Bergamasque).
Each note is labelled with its musically accurate letter name, such as G, F#, Bb.
Continue reading 'Clair de Lune' Sheet Music | Letters & Notes Together | from 'Read Piano Music Now'