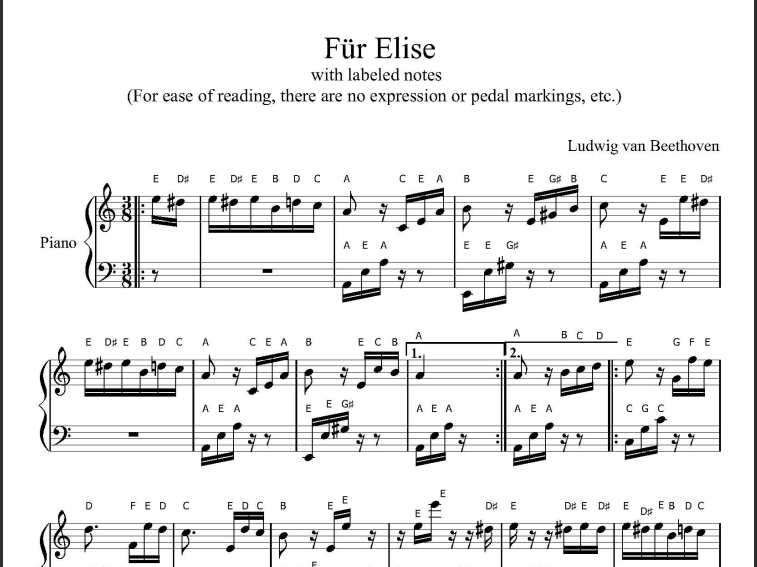 ALSO check out my new book! Learn how to add Note-Names (Letters) to ANY Sheet Music for Piano (and many other instruments)!
---
Für Elise – Main Theme – REFERENCE VIDEO
GRAPHICALLY illustrated on a piano keyboard (with sound)
~ Slow Tempo ~
For reference and learning
Hello from Kent!
Today I'm sharing an older YouTube video of mine, from around 2010.
This video (at bottom) covers the MAIN SECTION of 'Für Elise' by Beethoven, as illustrated in slow-motion (with pitch-corrected sound) on a keyboard.
I generated this video  from my Complete 'Für Elise' Sheet Music with Letters, which I sell HERE (on this website). 
MY SHEET MUSIC BELOW (AS OPPOSED TO THE VIDEO), COVERS THE ENTIRE PIECE (NOT JUST THE THEME).  
Continue reading Complete Für Elise | Standard sheet w Note Names (letters) & VIDEO