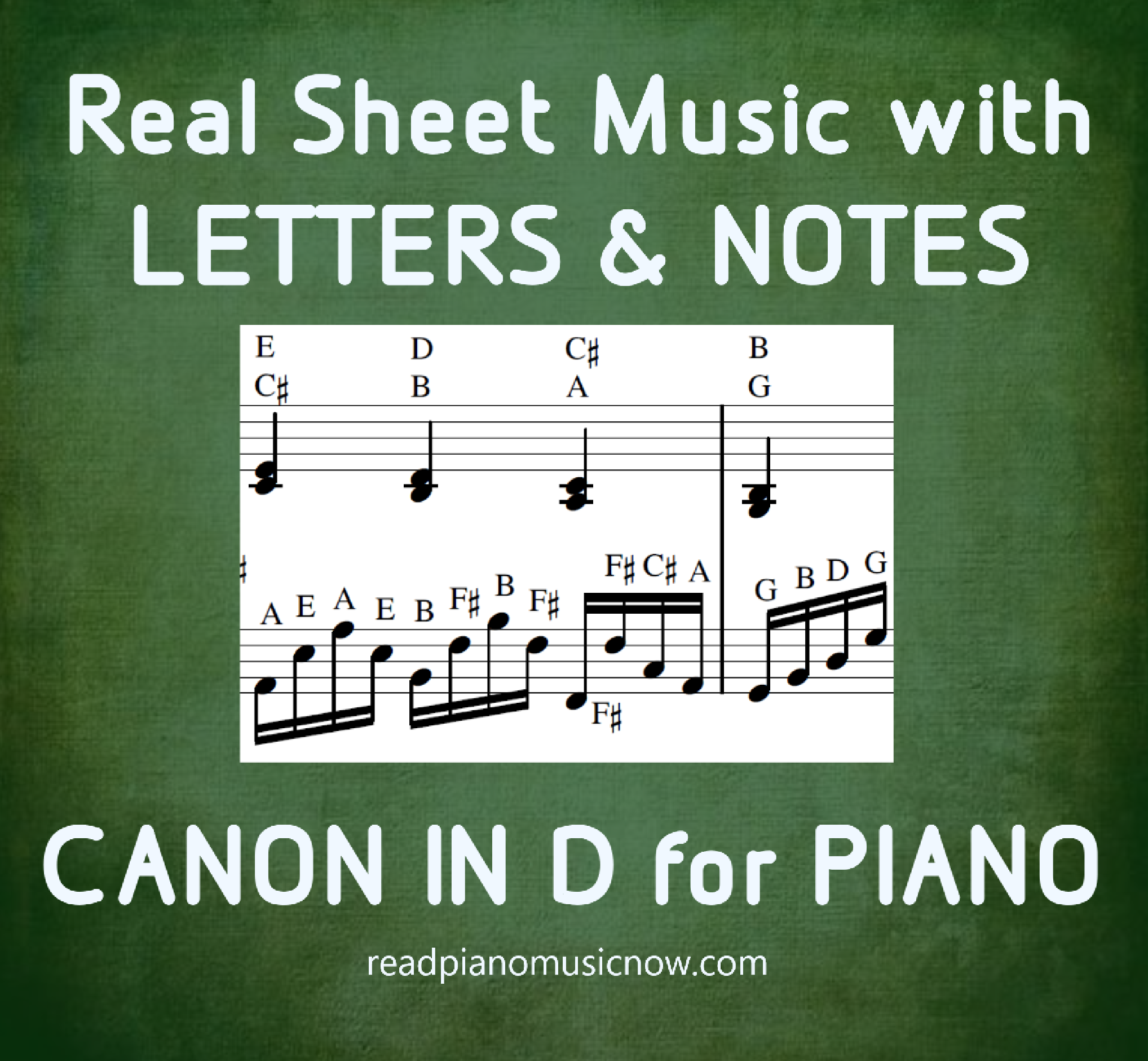 Announcing a brand-new Helper Video from 'Read Piano Music Now!'
Especially for use with our exclusive Canon in D sheet music for piano, with letter note-names and regular piano notation together!
Here's where to FIND THIS SHEET MUSIC (on this website):
---
FOR MORE SHEETS: Visit our EXCLUSIVE SHEET MUSIC COLLECTION HERE (on this website).
---
Watch and Learn how to play Pachelbel's Canon in D on piano, using our Sheet Music with Letters & Notes Together!
Continue reading Helper VIDEO: Pachelbel's 'Canon in D' | Piano Sheet Music with Letters & Notes Combined