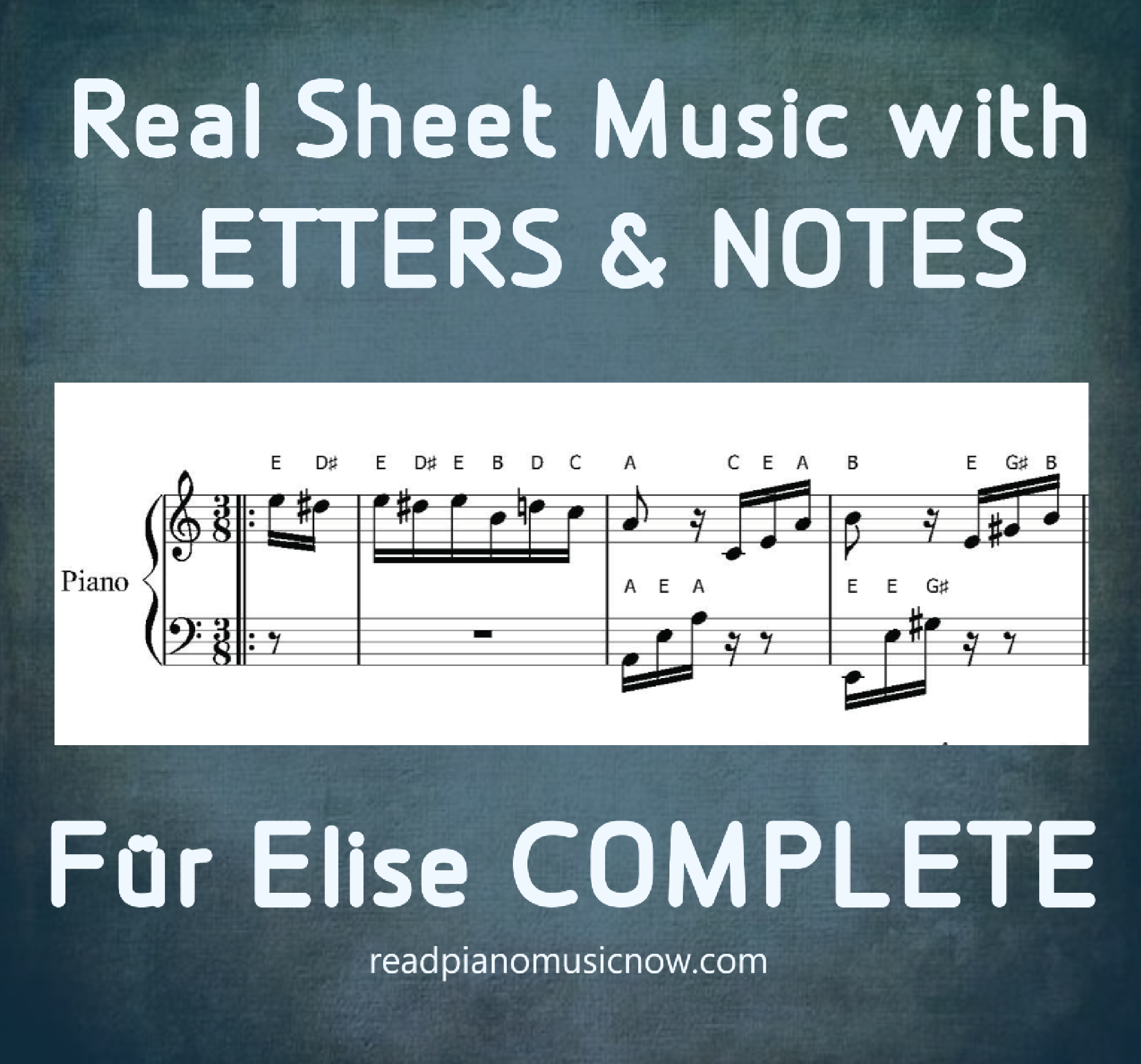 Hello from Kent!
Today I'm very pleased to announce a brand new sheet music publication on 'Read Piano Music Now!' (this site). What we have for you today is Für Elise Sheet Music with Letters and Notes Together.
For details, simply click on the product image immediately below (this link takes you directly to the product itself – on this website).
This is the COMPLETE and original Für Elise (Bagatelle No. 25 in A minor)!
Aside from what you can read in the product description, here are some interesting things about Beethoven's Für Elise that you might not know!
Continue reading Für Elise COMPLETE | Sheet music with Letters and Notes together | PDF download